Jaylab Pro Success Stories
See what they are saying!



I am compelled to let all of you know that your company has the best customer service of any company in any industry that I have ever dealt with. You always send rapid responses and updates all the time, and I know that I can always talk to a real person who is actually happy to talk with me on the phone if I have questions.

Your products are phenomenal and all of your staff have more knowledge about nutrition and your products than any other place out there. I have complete confidence in everything you guys recommend and I know that you're here to help the customer and not your profit margins.

You are one of the few great companies left in the health industry, keep up the awesome work. You have made yet another lifelong customer.

Brian Watters
Tinley Park, Illinois

"I have been taking Metabo for 2 weeks now, plus I got the Super Hero package for women 6 days ago!! All I can say is WOW!!! I am not dieting, just watching what I eat and I have dropped 6 pounds in just 6 days. I love you guys....by the way this is including a vigorous workout and meal plan."

Kristy Robertson
Lebanon, MO

Sweetened with all natural Stevia!


"Up until now, there has not been a protein powder that I felt confident recommending or even taking myself. Well Jaylab Pro has finally done it. They have finally formulated a protein powder that is not only delicious, but one that is sweetened with stevia (a completely natural sweetener) and have only used the highest quality, cold processed whey."

Isabel De Los Ros, author of The Diet Solution Program


Highest quality, best tasting protein

"If you're a fan like me, or if you've yet to give them a try and want to get your hand on the highest quality, best tasting protein powder available anywhere, with NO carbs and NO artificial sweeteners, then try their new Protein Powder. It tastes incredible."
Joel Marion, author of Cheat Your Way Thin

Excellent Customer Service!

"Excellent customer service - and I will be letting all my health fanatic friends know that they can trust Jaylab Pro. I am delighted with your response."

John Zerilli
Bexley, Australia

I Lost 6 Pounds In Less Than Two Weeks!


I'm currently taking Metabo along with the Protein on daily basis. It is so incredible how my appetite has shrunk so much! I eat 4-5 very small meals daily and I'm never hungry! I'm loving this! I've dropped 6 lbs ...in less than 2 weeks, my energy level is unusually high and I finally got myself on a solid excercise routine. I love you guys and I love your products and all the good advice!


Chirine Powell
Indianapolis, Indiana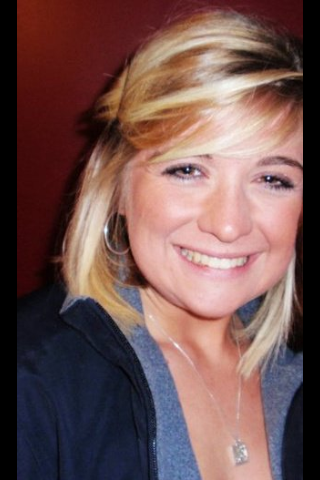 My dad has been taking their products for the last two months now and I have seen outstanding results with him. I have been doing some research over the last couple months just trying to find the right stuff to take. I have taken some protein, meal replacements, vitamins and etc from different companies and just have not seen the results I am looking for. I tried my dads, the metabo, post workout, and meal replacement for 2 weeks and I absolutely love it.
Nothing I have ever taken compares. I have always been an athlete, maintained a healthy body fat percentage, but I am bumping it up a notch! I am 80 days out from a figure show competition and am excited to find some good stuff. I want to thank everyone for the hard work that has been put into this company.
Great Job!!!"

Natalie Axley
Clinton, Mississippi



"I tried your workout post-workout mix this morning and I was seriously blown away. It has a good flavor, no aftertaste, and ingredients that I can actually pronounce! These guys really know what they're doing."


Sean Hyson, C.S.C.S., fitness editor of Men's Fitness magazine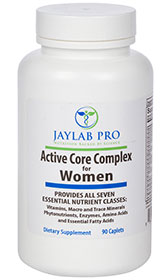 "The Active Core Complex for Women is the most amazing, life changing supplement I've come across. Not only have I experienced the immediate benefits of stronger nails but I have also noticed a tremendous difference in my mood and energy levels.* I now find that I enjoy waking up in the morning and I no longer encounter the mid-afternoon drag. I have also noticed a decrease in cravings.* In the past when I tried to go a whole 5 days "eating clean", it seemed my cravings would always get the best of me. Now, it is rare that I desire the junk food.

I can honestly attribute Active Core Complex for Women to a significant decrease in my mood swings. My husband was pleasantly surprised. So I cannot begin to describe how the use of this supplement has contributed to my healthy outlook.*

It may sound strange, but I seem to have an overall sense of well being. I feel confident that I have achieved a higher level of health by supporting my eating and exercise habits with the help of my Active Core Complex.* Who wouldn't want to feel this healthy, vibrant and alive?"



Clearer Skin, Decreased Cravings

"Active Core Complex has really helped me to stay on track.* I can feel a difference in my energy levels, I feel less tired.* My cravings for sweets have decreased significantly.* I can even tell a difference in my skin.* My complexion is much clearer since I began taking Active Core Complex just 3 weeks ago!"*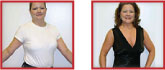 "Active Core Complex for Women has been great, even though I was a bit hesitant to start something new. I can tell a huge difference from the regular synthetic vitamins that I took before.

Regular multivitamins were a bit hard on my stomach.* The Active Core Complex has never caused a problem. In addition to the changes I have made to my eating habits, I feel confident that all my nutritional needs are being met. I have lots of energy, but most surprisingly, I feel more balanced. I feel like I am on an even road and in more control as I handle the ups and downs of life.* Thank you Prograde!"



Higher Energy, Clearer Thinking


"In the past 40 years of taking countless vitamins and supplements, each because of the latest health article I had read, I figured my health was the best that it could be at the age of 65-- I discovered that was not true when Active Core Complex was introduced into my life.

There were subtle changes in the beginning...higher energy levels, all over feeling of well being...clarity in my thinking and healthy fingernails.... for the very first time I can honestly say, I have achieved a higher level of overall health and well being........ thank you Active Core Complex for giving me a new lease on life."*


Bonnie Henson, Indianapolis IN


"I've been using Jaylab Pro for about a month. I train hard five days a week and recovery time is really important. My recovery has been improving thanks to your products, especially Workout.*

My overall performance is improving, but I notice it most in my heavier lifts.* I got my first barbell shoulder press with 170 lb yesterday, plus my first unilateral dumbbell high pulls with 100 lb (each arm). Though I know many people will get heavier lifts than mine, I am thrilled!

I have a goal of being able to do a 100 lb dumbbell clean & press with one arm by my 58th birthday, which is in August, and I believe I will make it. Your excellent products definitely are helping move ahead faster. "
Lastly, my clients are very impressed with the quality of the products also!"

Frank DiMeo, Age 57, owner of CrossFit Gulf Coast
Sarasota, FL

Thank you for a quality product!
My w

ife and I love how good we feel when we take Active Core Complex and Omega Icon and wanted to thank you for putting out a quality product.

AND the great thing is: my clients spontaneously tell me how pleased they are too!

My family and I thank you and your team.

Cheers,

Daniel Iversen
Portland, OR


My clients who bought and use Jaylab Pro love it. And I feel they are each getting more than their money's worth for the products.

I continue to emphasize their worth and benefit in each of my newsletters and blog posts. It's good stuff.


Steve Payne
San Antonio, TX

Appreciates the Science and Research


Workout has become a staple in my post-workout routine. I've tried many different protein supplements and workout drinks. They were either too sweet or had no taste at all. Active Recovery is not overwhelmingly sweet and has a great texture.

My goal was to increase lean muscle and have definitely done so with a strict workout routine, a healthy diet, and Active Recovery drink. I also appreciate the science behind the Jaylab Pro Brand. Fitness is science driven and it's good to know that there are products that are developed based on these principles.


Stacy Phillips
West Simsbury, CT

Products You Can Believe In


I've been in this business a long time and taken every supplement you can think of. And I'll tell everyone that will listen: When it comes to my clients, my family, the people I love...I wouldn't even think of recommending anything to them other than Jaylab Pro. They are products you can really believe in.


Robert Brown,
Robert Brown Sports Performance Grand Prairie, TX

I've been using Active Recovery and Active Core Complex for over a year now.

With Active Recovery I have far less muscle soreness the next day or days following.

And with the Active Core Complex I have experienced better moods and less irritability we can all experience from time to time.


Marloes Aitcheson,
Mom of Three Ontario, Canada


Jaylab Pro products don't just have great flavor, they deliver serious results.
Since I started using Lean, Omega Icon, and Active Core Complex just three weeks ago, well, I have already seen great results! Thanks for the great products!

Jason Amigliore,
Continuum Fitness, Tampa, FL

Hasn't Felt This Good in Years


"I've been using Active Core Complex for Women, Omega Icon and Rejuvenator 6X for just over a year now. I can honestly tell you I haven't felt this good in years!

The products don't upset my stomach at all, unlike other brands, and I can really tell the difference in my health.* If you're looking for nutritional products that actually deliver results, then look no further than Jaylab Pro. "


Carol Moore,
Age 43, Jupiter, FL



"I ran out of Lean yesterday so I had to drink my OLD brand this morning. I used to love this stuff and now it's gross compared to Lean.

I'm officially addicted!"
Steve Long,
Complete Fitness Results, St. Louis, MO



Feeling much better already after a couple weeks


"I recommended them to my brother who was looking for a quality supplement for his current training.. He said he's LOVING the Active Core Complex and Active Recovery... Said he's feeling much better already after a couple weeks!*

He purchased the Platinum Package. You guys have got it down with quality that's for sure!"


John Cortese,
Cortese Performance Training, San Luis Obispo, CA



It has done especially well with moods!


"I have used the Active Core Complex for women for about 3 months now. It has done especially well with my moods."


Diana De Mint-Behrend,
Milwaukee, WI


"I love the Active Core Complex for Women! I've been using it for about 2-3 months now. I've always had problems with my facial skin being so itchy, dry and just ugly. Ever since I've been using the Active Core Complex I've noticed that my skin has cleared and I don't have that itchy, dryness anymore (cross my fingers).* I like the fact that I don't have to take it with food and it doesn't cause me to get nauseated like some other products that I tried.* Props to my trainer. Thanks to her, that's how I found out about your wonderful company and products!!!!"

Marsha Oshima,
Pearl City, HI

I have battled my weight all of my life!


"So I do not have to tell you how many fitness/energy/weight loss shakes I have tried! When BJ Gaddour sent me the link for the website, I cynically thought to myself – here is another drink that I will have to endure to gain the maximum results that I desire. I was shocked when I received the vanilla Protein; I REALLY enjoyed the taste and consistency of this drink. The serving size is one scoop mixed with 6oz to 8oz of water; it mixed easily with a spoon and it was not lumpy, thick or chalky like the other shakes I have encountered previously. The Protein will easily be a shake that I drink without hesitation and/or regret; this was money well spent."


LISA ROSS DECORDOVA
Milwaukee, WI

I just wanted to say that I LOVE the new Jaylab Pro Protein!


"Just reading about it, I was convinced that it would be my protein powder of choice because of it being naturally sweetened, the BCAAs, and it being cold processed. But what I found even more amazing after I received my shipment of Jaylab Pro Protein is how easy it is to mix, and it TASTES GREAT! I feel better about my nutrition knowing that I can pack in a great quality protein that also adds more flavor to my food (I add it to oatmeal, Greek yogurt, etc.).

I think this is my new favorite Jaylab Pro product!"


Matt Sizemore,
Grand Rapids, MI

I am huge fan of this company


"I am huge fan of this company. Discovered them through the Internet and started using their Active Core Complex, Lean (meal replacement) ,Omega Icon and Active Recoery and am seeing much improvement in my health.

Even though I live in New Zealand I do not mind paying something extra to get one of the best nutritional supplements out there!!"
Nitin Suri,
Auckland, NZ

Protein Powder is sooooo good


"Protein Powder is sooooo good. I have had other protein powders that were chalky, clumpy and tasted really bad. But the Protein even smells delicious and the aftertaste is really yummy! "

Kelly Blacher,
Chino Hills, CA



" I absolutely love Active Recovery. I'll admit, I was surprised by just how great it tastes! You'll look forward to drinking it immediately after a hard training session- I know I do. "

Mike Anderson,
Tampa, FL Age: 37

I love your products. I love the taste, and I feel better than I have in a very long time. It feels strange to feel so much better. For that I thank you. I take Rejuvenator 6X, Omega Icon, and use Protein (have Vanilla). Thank you again.

Dottie Hewitt
Powell, TN

Especially Love The Active Core Complex!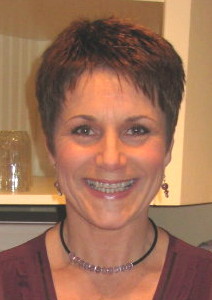 It has actually helped to reduce my symptoms of menopause. I found that only after one month of use, symptoms improved. My husband and I both use the krill oil EFA supplements(Omega Icon). My husband has high cholesterol, not because of his diet or lack of fitness, but because of a hereditary condition, and with the use of your EFAs, I am pleased to say he has been able to get off prescription medication that he had been using. I am a fitness trainer and group instructor, so I have many uses for the Protein Powders. I absolutely love the Chocolate and Vanilla flavors. As well, I enjoy your newsletters and recipes and share them with others. I find them all very helpful!

Thank you Jaylab Pro Team!!!

Sincerely,

Angela Coupe
Hubbards, Nova Scotia, Canada

I Have Been Using This For 6 months And I Love It!

I have chronic, long term arthritis in both knees and hips and I was taking Celebrex, but it causes its own set of issues, as you know. Among other things, I started taking Jaylab Pro supplements, lost about twenty pounds and started regular daily exercising.

OMG, my life has never been better. No pain AT ALL in my knees other than the usual stiffness and slight difficulty up and down stairs. Otherwise, I run 2K a day, walk everywhere, do aerobics and dance for hours. I could not have imagined such a thing just six months ago, so I just wanted to let you know. I am forwarding your website link to everyone I know and urging them at least to try."

Lyn Kemp
Ontario, Canada


I Have Been Using Jaylab Pro For Over One Year Now!

"I've been using Jaylab Pro products for over a year and can really tell they are working by the way I look and feel and doctor's reports.

I'm 70 with multiple sclerosis and people are telling me constantly how good I look; how much energy I have!

I have a full-time glass art business, so I'm busy too. And thank you, Jayson, for all your incredible ideas, research and recipes! You are all fantastic people and professionals at the same time!"



Judi Hartman
Flagstaff, AZ


We Don't Know If You'll See The Same Results, But Check Out Grace's!
"Just received my lab results since taking krill oil (Omega Icon). Amazing results! My doc told me everything was within normal limits. I thought he made a mistake, so I went to records to retrieve a copy, I had to see it for myself: CHL: 185/Tri: 86/HDL: 66.

Thanks Jaylab Pro!"

Grace Alvarez-Gutierrez
Waynesville, MO


"I've been using Omega Icon for about 2 weeks now and I can't begin to tell you how much better I feel.

I will Turn 50 in July, I don't look my age and can't wait to see the new body that goes with the attitude. Thank you!"

Jean Stark Bintzler
Brownsville, WI


I Wholeheartedly Recommend Them!
"I have been using Jaylab Pro products since 2009. I wholeheartedly recommend them. Lean is the best chocolate meal replacement drink I've ever had. The post workout is also wonderful. I mix both with unsweetened almond milk.

Denise Prince
New Braunfels, TX

It Tastes Great When I Need A Dessert!
"I put a scoop of Lean in my green smoothie and drink it in place of whatever meal I'm on the go for that day. Or mix it with Greek yogurt, or stir it with peanut butter and a splash of water when I'm craving something sweet. it's so versatile!"

Julie Mouangkhoth
Ft. Worth, TX

Love, Love, Love The Taste!

"Love, love, love the taste and how easily the protein powder mixes without a blender. No more fish burps with the krill (Omega Icon). Just ordered Lean. Keep up the great products and please don't go "commercial" on us with your success and use cheaper ingredients!"

Karen Brinton
Hidden Valley Lake, CA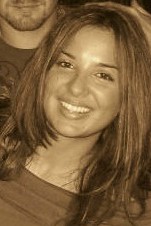 Prior to trying the new Coffee Flavored Lean, I was ADDICTED to the Chocolate Lean. Most mornings breakfast for me is the same, as I'm constantly on-the-go: a shake made with Chocolate Lean, some berries, and a teaspoon of instant coffee, since I love the flavor of coffee in the morning.

I received my Coffee Flavored Lean last night, and could hardly wait to try it this morning!

I am SO in love with this product!! It's absolutely DELICIOUS; just what I've been waiting for! The coffee flavor is just right, and not too sweet. It's perfect.

Thank you so much for giving me my new morning java fix!


Nedah Warstler
Lyndonville, VT

I Am Slowly Becoming Addicted To Your Products!

"I ordered Omega Icon last month and started taking it immediately. I also take the Rejuvenator 6X, the Active Core Complex and the Protein powder. I am slowly becoming addicted to your products and have lost 12 pounds over the last 2 weeks. I've of course included a healthy meal plan into all this and feel amazing!"
"My knee pain is gone and my energy level has gone up significantly. Your products are amazing!"

Thank You So Much For This Amazing Product!

"I was so hesitant to order the Active Core Complex For Women and the Omega Icon pills. I don't really like taking pills and EVERY vitamin I've ever taken has made me nauseous. I take ALL of these pills no problem! and after just 4 days I am feeling so great and already lost 1 lb! Thank you so much for this amazing product =)"

I'll Be Switching My Multivitamin Over To Jaylab Pro.

"I've been taking T20 for little over a month. I ordered it on auto-ship to save a couple of bucks and figured I'd cancel it if I didn't like it. I won't be cancelling it...ever.
Because of my experience wtih T20 I'll be switching over my multi-vitamin to Jaylab Pro."

I Have NEVER Had Results Like This Before!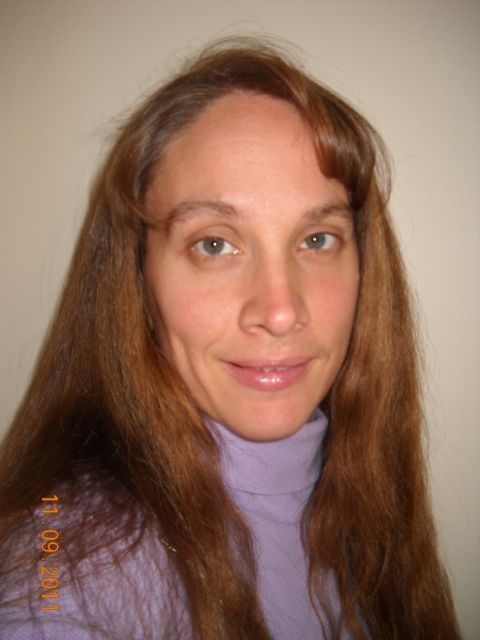 "I thought I would summarize my experience with Active Recovery in case anyone else is considering it and wondering if it's worth the investment.
I am not affiliated with the company in any way, but I really feel like Active Recovery has made a huge difference in my results and want to share this with others!
I have been taking it for a month now. I've been doing strength training workouts for 2 1/2 months. The past month I have really noticed an increase in strength, every week I can increase weights or reps! The muscles I can feel in my arms are awesome. even my fit husband is impressed!
I have NEVER had results like this before. I am no longer 'wiped out' after my workout and have good energy the rest of the day. I also like that it is SIMPLE and ready to go.
I had ordered a bottle just to try it...not really thinking it would make that big of a difference. But, now I am hooked because of my results!"

I Never Felt So Good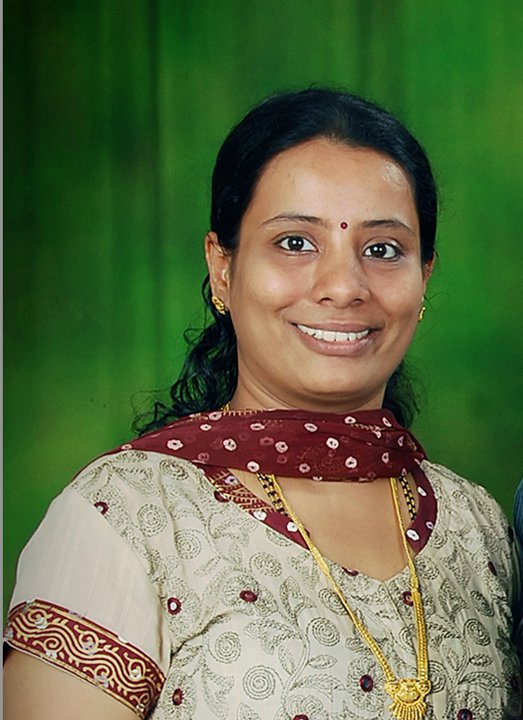 "I am very happy today! 3 months back doctor told me that my cholesterol levels are slightly on higher side and need to start medications if the levels are same after 3 months.
Instead I started taking Omega Icon and Active Core Complex a couple months back. Today I got my lab reports and its normal:
My doctor was surprised...
I do not know how to thank you guys! I never felt so good. A Big THANK YOU!"

The Easiest And Best Tasting Greens Supplement On The Market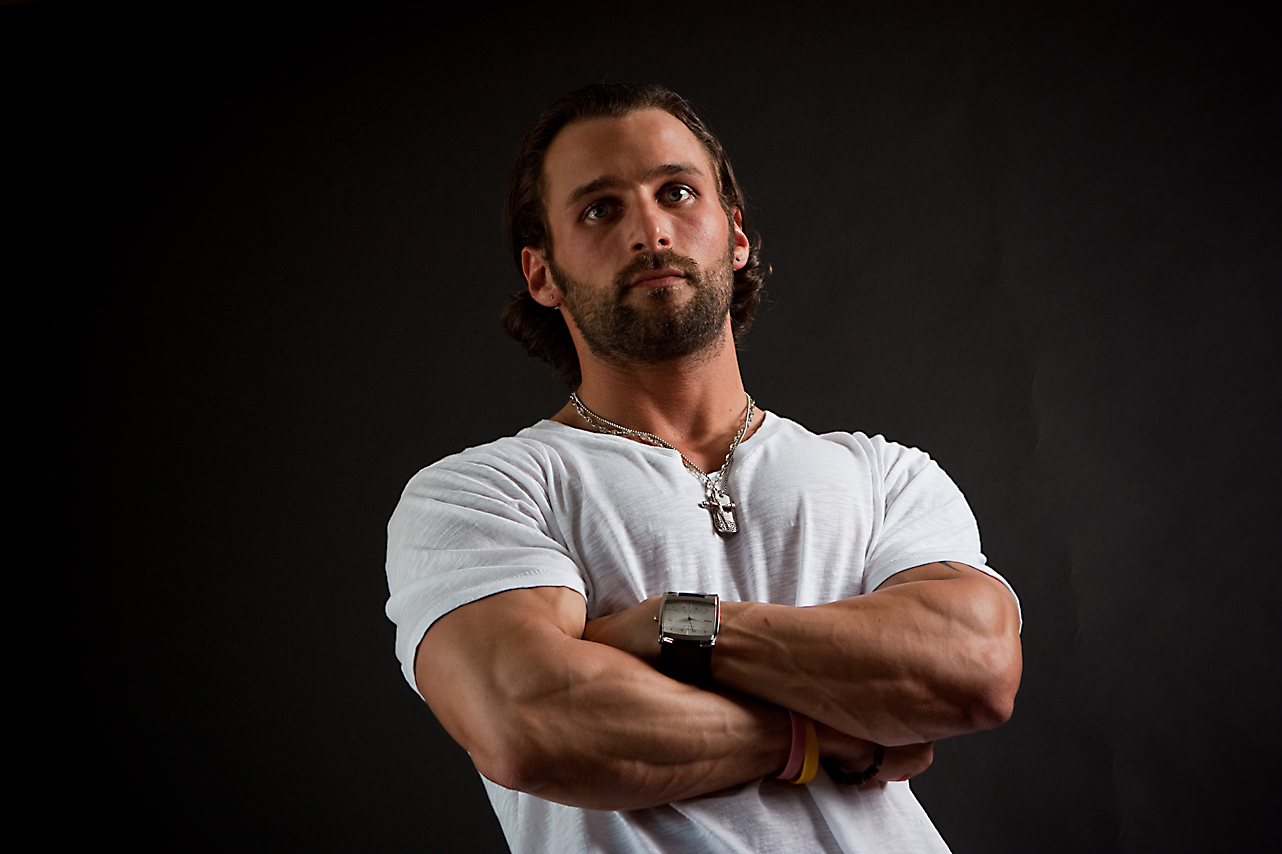 "As a Professional Natural Bodybuilder and Strength Coach I'm always searching for the highest quality supplements, not only for my clients, but for my own daily consumption as well.

Jaylab Pro has once again outdone themselves!

Thank you for giving me another quality product to recommend to my clients and a new secret weapon to add to my own regimen!
"


Tyler English
Canton, CT

WNBF Pro Natural Bodybuilder
Strength and Conditioning Specialist

The Best Tasting Nutritional Drink On Earth

"I just have to say that Active Recovery is the best tasting nutritional drink on earth. I can't drink it fast enough, I find it impossible not to slam the whole glass at once.

You sure do get what you pay for with this stuff. I've tried so many other brands and nothing so far has compared. I seriously want another one right now. Thank you!"


Brian Reich
Marietta, PA

Has Been A Game Changer For Me

"I began taking Active Recovery in June 2011, and after seeing just how effective they were I started ordering other products: Omega Icon, T20, and Lean.
I have also been following a lot of health and fitness advice offered by Jayson through his daily emails. I have incorporated many of them into my daily routine: goal setting, advanced meal preparation, food recommendations, grocery shopping advice,etc.
Has been a game changer for me. Since May 2011, I have lost 70lbs, of overall weight (240 and now 170) and have dropped my body fat percentage from 28% to 17%. Thank you Jayson for all your hard work and dedication to the supplement field, and I especially enjoy how open and honest you are about your products and the science behind them :). Keep up the great work!
"

Darrin Hogue
Calgary, Alberta

It Make Me Feel Great!!!!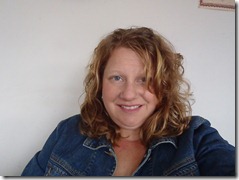 "
As a very busy working mom I decided to try the Genesis green drink last week. It has made a huge impact on me getting in all 10 of my produce servings. One packet has 4-5 servings of produce plus lots of extras. I mix it with my post workout shake along with a few servings of fruit & BAM, just like that I've had 6-7servings by breakfast! Even if I just drink it like the directions say, I've made a huge jump start on my day that I wouldn't have otherwise. Plus it makes me feel great!!!! It's been a week & I cannot believe how much energy I have and how great I feel
.
"

Krista Kenney
Shapleigh, Maine

Down 14 Pounds


"So far down 14 pounds and more energy. Thanks for another great product."

Diana St. Cyr
Framingham, MA

Keeps Me Looking 21 Years Old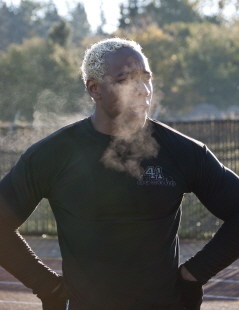 "Keeps me looking 21 years old. Seriously, I train more now daily than I did as a professional football player and wrestler. Omega Icon keeps my pain under control and Active Recovery drink has taken away all my headaches and allows me to train over 4 times daily."

Anthony McClanahan
Bellingham, WA



I Noticed By Midriff Flatter And My Body More Defined

"Even though I have always been a workout fanatic and have kept in pretty good shape most of my adult life, I am always searching for something that will give me an edge and I FOUND it. When I started taking Metabo, I noticed my midriff flatter and my body more defined. I tell you, I definitely saw and felt a difference."

Ginny E.
Toronto Ontario, Canada



I Trust You And Love Your Products

"I trust you and love your products. I really feel much better taking them. The right supplements, diet, and exercise are keys to good health. I prefer natural anyday to Medicine if not needed. I work on being better each day.

And I always like your updates in my email box. I like being informed as to what I can do for better health. Thanks I know you're looking out for me."

Sandra Reich
Marietta, PA



"I enjoy Jaylab Pro very much and your customer service!"
Lori Devitt
Tinley Park, IL

"We don't know if you will experience the same or similar results as these Prograde customers. Your experiences may not be as positive."