Coffee Lovers Delight With An Iced Raspberry Mocha!

If you love coffee and want a delicious way to make it nutritious then look no further. This sweet and creamy coffee drink is powered by our protein packed: Lean!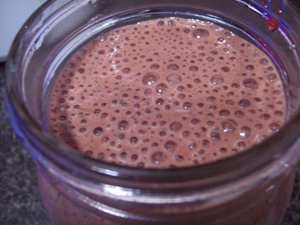 Brew one cup of coffee (I used Hazelnut, regular is fine, as is decaf)
Add 4 ice cubes
1 3/4 scoop JaylabPro Lean Chocolate Flavor Meal Replacement
2 tbsp. pecans (or almonds)
1/4 c frozen raspberries.
Blend.
Enjoy!

Next: More Protein Packed Fat Burning Desserts >>

Click Here To Reserve Your Bottle Of JaylabPro Lean >>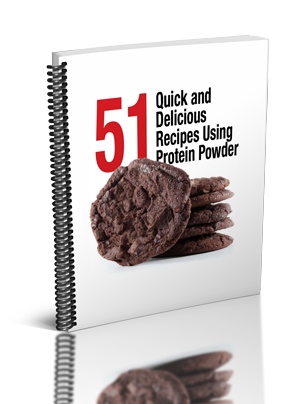 51 Of The Best Tasting Guilt Free Protein Packed Desserts, Snacks and Breakfast Recipes On The Planet:


[INSTANT DOWNLOAD] 51 Guilt Free Protein Packed Recipes >>
Here are just a few of the mouth-watering recipes waiting for you inside this FREE downloadable book…
Chewy "No Bake" Chocolate Peanut Butter Oatmeal Cookies that are just 92 calories… p. 1
Guilt-Free French Toast with just 106 calories (perfect for a quick, healthy breakfast!)…p.23
Yummy Vanilla Cake packed with a body-sculpting 35 grams of protein… p.4
Velvety Orange mousse packed with an incredible 42 grams of protein..p.14
Sinfully delicious Chocolate Cherry Parfait with just 1 gram of fat and 31 grams of protein? Yes!... p.16
The Famous 65 calorie Decadent Chocolate-Covered Coconut Truffles... p.17
Go back to your childhood with our comforting Ice Cream Sandwich – but the "healthy" version crammed with34g of protein and only 3g of fat… p.40
Ever heard of a hot fudge topping for your ice cream with 28 grams of protein? Well now you have!..p.51
[INSTANT DOWNLOAD] 51 Guilt Free Protein Packed Recipes >>


About Jayson Hunter & Jaylab Pro
Jaylab Pro was founded by Registered Dietitian Jayson Hunter. Jayson has been recognized as one of America's foremost weight loss experts by America's Premier Experts™. He has also been featured in USA Today for this accomplishment. Jayson is also a best-selling author having co-authored multiple books in health & fitness and business growth. Jayson and the Jaylab Pro team are proud to create content that helps improve the lives of millions of people around the world. We hope you enjoy it just as much as others have.