Prograde Metabo 223 X FAQs

Fitness experts tell me there are no miracle pills, why is this different?

Fitness experts are correct. There is no miracle pill. Prograde Metabo 223 X is designed to assist what you are already doing to lose weight. This means you should be eating clean and in the proper calorie range as well as participating in exercise at proper intensity levels. Research shows that the ingredients we provide in Prograde Metabo 223 X have been proven to increase calories burned in individuals, which assists with what you are already doing. This means that you can accelerate your results and give your body a boost of calories burned by consuming Prograde Metabo 223 X.

You still need to focus on your foundation of good nutrition and strength training then add a product like Prograde Metabo 223 X to provide a boost to your metabolism and calories burned.


What kind of results can I expect from this?

You can expect to see an increase in your metabolic rate, which means you will burn more calories than you would normally at a resting metabolic rate. When combined with proper nutrition and exercise you should see an increase in total calories burned and potential weight loss.


How much do I have to take?

The instructed dosage is 2 capsules in the morning and 2 capsules in the afternoon per day.


Can I double the dosage for faster results?

You can NOT double the dosage. You may not experience faster results and for some individuals doubling of the dosage can invite side effects. The instructions are posted on the label for a reason and we strongly suggest you do not assume that you can take more and see faster results.


I exercise a lot, but don't really strength train, can I still take Metabo 223 X?

We advise that if you are going to consume Prograde Metabo 223 X that you also actively strength train with good intensity because this is what is going to build your lean muscle and naturally boost your metabolism 24 hours a day. Strength training can be bodyweight exercises such as pushups and lunges as long as you are competing them with good intensity and not resting 2 minutes between exercises. ;) This will only help accelerate your weight loss results.

I don't even drink coffee, what can I expect from the caffeine? Will the caffeine make me jittery?

Caffeine is a stimulant and increases the speed at which your metabolism operates. Some people are sensitive to caffeine and may have to consume half the suggested dosage until their body can adjust to the caffeine levels they are consuming. We do recommend an adjustment period for most people that will allow their body to get used to the caffeine consumed. For some individuals caffeine can make them jittery if they consume too much at one time. For others their body metabolizes caffeine just fine and have no issues with the quantity of caffeine used in Metabo 223 X.


Will it prevent me from sleeping? How late during the day can I take it?

Prograde Metabo 223 X does contain stimulants such as caffeine. When consumed late in the day or evening you may experience times where you have trouble sleeping because the caffeine is still active in your system.

This is why we suggest you consume the 2nd dose mid-afternoon so that your body has time to process the ingredients and the thermogenic effect is lower when it is time for you to go to bed.

If you consume it mid-afternoon and experience problems sleeping we suggest you move up the 2nd dose by 1-2 hours and see if this improves your sleep.

Can I take Metabo 223 X if I am using medications?

This is for your doctor to decide. It would not be ethical for us to provide medical advice. If you are taking medications contact your healthcare practitioner and show them the ingredients in Prograde Metabo 223 X to make sure they will not interfere with any current medications that you may be taking.

Will it bother my stomach?

We have seen no information indicating that the ingredients used in Prograde Metabo 223 X will bother your stomach. Everyone is different though and if you are one that comes to the conclusion that the ingredients used in Prograde Metabo 223 X bother your stomach we suggest you stop taking the product.


When do I take it?

You will take 2 capsules first thing in the morning and then you will take your second dose of 2 capsules during the mid-afternoon.


How long do I have to take it?

You should take Prograde Metabo 223 X until you have met your weight loss goals and then continue with proper nutrition and strength training workouts and exercise after you have lost the weight. There is no real need to continue taking Prograde Metabo 223 X if you have met your weight loss goals.

How solid is the research behind Metabo 223 X?

The research behind Prograde Metabo 223 X is nothing short of astounding. In fact, Prograde may be one of the only companies in the sports nutrition supplement industry to test our products for both safety and results.

So here's what the researchers found in participants undergoing a calorie-restricted diet and supplemented with Prograde Metabo 223 X:
• 4.2 times greater weight loss,

• 2.9 times greater loss of body fat,

• 4.3 times greater gain in lean mass,

• 7 times greater decrease in hip girth,

• 8 times greater decrease in waist girth,

• 5 times greater increase in subjective feelings of energy, and

• 4.3 times greater increase in lean mass-to-fat mass.
Plus, the researchers discovered, with the use of Prograde Metabo 223 X, there was a decrease in the hormone Resistin and a surge in the adipokin Leptin.

The researchers also showed, "a strong surge and increase in Adiponectin when Prograde Metabo 223 X was added to their diet."

Also, the researchers noted that adding Prograde Metabo 223 X to the mix resulted in increased calorie burning, increased metabolism, and increase in lean muscle tissue.

For more information on the results of the Prograde Metabo 223 X study, read the full abstract here .

What Can I Do To Make My Results Better?

As you can see from the results of the study, combining the right diet and exercise program with Prograde Metabo 223 X gave the participants the greatest results.

Not only did they lose more weight, belly fat, and increased their energy levels, but they were able to enhance body composition measurements.

Due to the right diet and exercise program, the participants noticed changes in their bodies by the end of eight weeks.

As you know, diet and exercise play a key role in your ability to lose weight and alter your body composition. And that is why we highly recommend, before you start taking Prograde Metabo 223 X, that you already have a sound nutrition and exercise plan in place, in order to reap the benefits that Prograde Metabo 223 X may provide.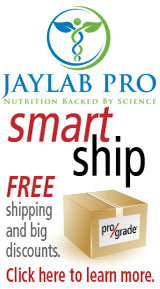 We are a GMP Rated facility, so what we say is in the bottle is really IN the bottle. Sure, it's extremely difficult to get certified, but we feel the extra effort is worth it. Don't you agree?