Save On Our Delicious Tasting Protein Powder!!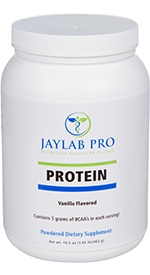 Click here to view ingredients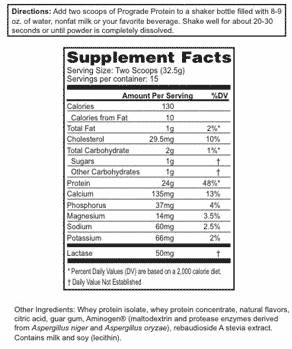 Coupon Code: pp10

Low Temperature Microfiltered and Cross Flow Micro-Filtration Whey Protein Isolates for unparalleled purity

Naturally Sweetened with Stevia

Mixes Instantly with a Spoon

Available in two delicious flavors: Vanilla, and Chocolate

Only 2g of carbohydrate per serving – Perfect for Carb Restricted Diets

1 Serving Contains 5.3 grams of muscle boosting Branched Chain Amino Acids

Jaylab Pro Protein is Gluten Free*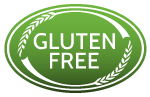 Non-GMO and Growth Hormone Free
No Artificial Sweeteners - Jaylab Pro Protein does not contain artificial sweeteners such as aspartame- instead each batch is naturally sweetened with stevia.
Build Muscle Faster – 1 Serving of Jaylab Pro Protein contains 2.5 grams of the essential amino acid Leucine, shown in extensive scientific studies to be responsible for activating protein synthesis and muscle growth at the DNA level.*
No Bloat, Feel Great – Unlike most protein powders which leave you bloated, constipated and with an upset stomach – Jaylab Pro Protein wields a double edged sword against digestive discomfort through its combination of lactase and Aminogen – working with your body to break down amino acids and sugars for superior absorption and digestion.
Burn More Calories – Each serving of JayLab Pro Protein contains 24 grams of high quality metabolism boosting proteins.
Feel full, Faster, & Longer – Unlike cheap bulk protein powders, the superior purification process of Jaylab Pro Protein results in the preservation of glycomacropeptides, which have been shown in scientific studies to signal your brain that you are full.* This makes it easier to eat less and lose weight.*
Mixes Instantly – Just add water and swirl with a spoon for a fast and creamy shake that you'll look forward to each and every day.

Call now or order online below to get Jaylab Pro Pharmaceutical Quality Whey Protein shipped to your door. Make sure to take advantage of the Smart Ship so you save over 21% - we'll even pick up the shipping cost.
This Product Is Sweeping The Country
Because IT WORKS GREAT!


The sales of Jaylab Pro Protein are growing like wildfire. The biggest reason for this explosive growth is because IT WORKS. It's that simple. It is the fastest and easiest way to lose weight and keep it off via increases in metabolism boosting lean muscle tissue, period!*

Another reason is that it's considered to be FREE. The money saved on food spent in just the first weeks pays for the product. The other weeks are just money saved while the "thermic effect of food" that Jaylab Pro Protein provides melts the fat away.

This weight loss solution is NOT like any "diet pills" you see advertised. It is medically-proven all-natural powder that corrects your underlying physiological cause of excess body weight -- at the metabolic level.

You'll love the fast results and the motivation it gives you – don't be surprised if you lose 10 to 12 pounds in just the first few weeks like many people have!

This is the last protein powder you will ever need. Imagine, you will soon lose pounds and inches fast ... with no hunger ... no side effects ... and no surgery!
I Am Also Including An Incredible FREE GIFT Just To Make This An Absolute No-Brainer For You To Try Right Now...
51 of the Best-Tasting, Guilt-Free, Protein-Packed, Fat-Burning Desserts, Snacks and Breakfast Recipes on the Planet!
Here are just a few of the mouth-watering recipes waiting for you inside this FREE downloadable book…
Chewy "No Bake" Chocolate Peanut Butter Oatmeal Cookies that are just 92 calories… page. 1


Guilt-Free French Toast with just 106 calories (perfect for a quick, healthy breakfast!)…page.23


Yummy Vanilla Cake packed with a body-sculpting 35 grams of protein… page.4


Velvety Orange mousse packed with an incredible 42 grams of protein..page.14


Sinfully delicious Chocolate Cherry Parfait with just 1 gram of fat and 31 grams of protein? Yes!... page.16


The Famous 65 calorie Decadent Chocolate-Covered Coconut Truffles... page.17


Go back to your childhood with our comforting Ice Cream Sandwich – but the "healthy" version crammed with 34g of protein and only 3g of fat… page.40


Ever heard of a hot fudge topping for your ice cream with 28 grams of protein? Well now you have!..page.51
Finally – you never have to worry about what to have for breakfast. No more stressing out over a healthy "between" meal snack. Never deprive yourself from your favorite cookies, snacks, cakes and desserts. And say goodbye forever to the boredom of eating the same food over and over again.
It is yours for today for FREE when you try any flavor of Jaylab Pro Protein.
This product is only available from Jaylab Pro Nutrition, a company that tens of thousands of people worldwide have come to trust for their nutritional needs because of our professional grade supplements. And you will be trying it 100% risk-free with the company's famous Money-Back Guarantee.

So even if you've tried another product before and were not thrilled with the results, don't be discouraged because … your results from this product are guaranteed to be terrific!

You have nothing to lose and everything to gain:

Created To Help You
| | | | |
| --- | --- | --- | --- |
| | Burn More Calories | | Recover Faster |
| | Curb Cravings | | Get Into Ketosis Faster |
Here Is What You Get:
| | |
| --- | --- |
| | 24 Grams of Premium Protein |
| | Gluten Free |
| | High-Quality Natural Ingredients |
| | Soy-Free |
| | Specialized Absorption Technology |
| | 5.3 grams of BCAAs |
| | Natural Sweetened with Stevia |
| | Only 2 grams of Carbs Per Serving (Perfect for Carb Restricted Diets) |

As you can tell, I'm very excited to bring you this news about how to lose weight for good much easier than ever before.

To make this a "no brainer easy" decision for you, I will make you this personal guarantee:
I guarantee to send you a 100% refund if you aren't thrilled with how much weight you lose, and how fast and easy it is!

That's right. I'm so confident you will be thrilled, all you have to do is return whatever product you have left anytime within 60 days and you will receive a full refund … no questions asked!

I'll send it to you within just days. No questions. No hassle. No fine print. I trust you.

Right now, you do NOT need to say "Yes". You only need to say a very easy "Maybe". Make me prove to you – FREE of even a penny of risk. You are NOT BUYING, you are just TRYING, THEN seeing the results, THEN you will decide if you want a refund or not!

Could anything be more fair? Just call this toll-free number now for immediate shipment: 1-888-9GETPRO (1-888-943-8776) Mon-Fri 8am-9pm EST
Your quality of life and health depend on the action you take now.

To your faster and easier weight loss,
Jayson Hunter
Jayson Hunter, RD, CSCS
JayLab Pro

P.S. Remember, I promise you this: Your Weight Loss Success Is Guaranteed – Or It's Yours FREE! This is completely different from anything else you've ever tried. Now you will soon stop dieting -- and start living. Don't waste another day being miserable and unhappy about your weight – it doesn't matter how many times you've failed before - the solution is here right now – call 1-888-9GETPRO (1-888-943-8776) Mon-Fri 8am-9pm EST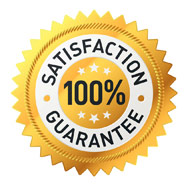 Every Jaylab Pro product come with a 60-day, 100% money-back guarantee.
You've got nothing to lose (and everything to gain) by putting your trust in JayLab Pro!
Place your order toll free today! 1-888-9GETPRO (1-888-943-8776) Mon-Fri 8am-9pm EST
Coupon code: pp10