Discover Stephen Cabral's Super High Antioxidant Protein Shake!
Now you can save BIG TIME on all of the powerful Prograde products
expert Fitness Coach Stephen Cabral recommended in the video above.

Our Health and Fitness Starter Pack offers you FREE shipping with Prograde
Smart Ship* and over $30 in savings on Stephen's favorite Prograde products!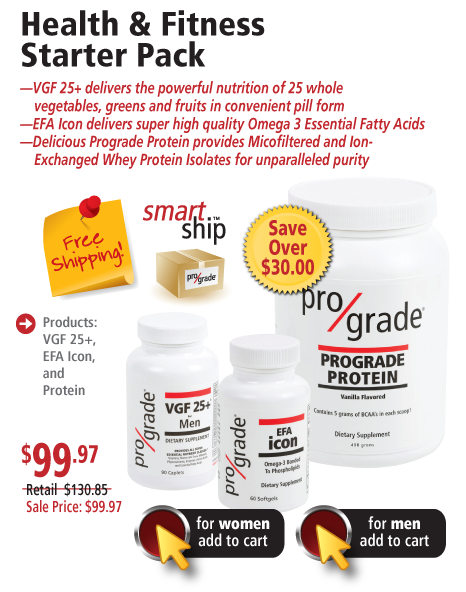 For those just looking for our delicious Prograde Protein
Prograde Pharmaceutical Quality Whey Protein - Naturally Sweetened with Stevia

Low Temperature Microfiltered and Ion-Exchanged Whey Protein Isolates for unparalleled purity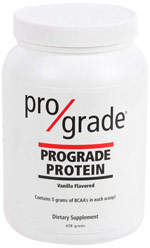 Naturally Sweetened with Stevia

Creamy Vanilla Flavor Mixes Instantly with a Spoon

Only 2g of carbohydrate per serving – Perfect for Carb Restricted Diets

1 Scoop Contains 5.3 grams of muscle boosting Branched Chain Amino Acids
Or use our 100% secure online ordering system below.

2 Bottles



$21.96 (10.98 per bottle)
+


1 Bottle



$10.00
+


$26.91 ($8.97 per bottle)




With the Prograde Heath and Fitness Starter Pack and Prograde Protein Smart Ship super-savings plan you will enjoy:
**Prograde Health and Fitness Starter Pack and Prograde Protein Smart Ship is only available in the United States and Canada. For those who live outside U.S. or Canada you can still enjoy many of our other great products by clicking any of the links in the left hand column.

Free Shipping! You will never pay one dime for shipping on this order and all future bottles

Save Time with Auto-Delivery – your products will be shipped every month right to your door automatically.

Never worry again about running out of your favorite Prograde product

Convenient and Flexible – if you are traveling and need to postpone your shipment for a few days or weeks, no problem. Call our support line and we'll postpone your delivery until you get back.

No contracts – you can cancel your Prograde Health and Fitness Starter Pack and Prograde Protein delivery program anytime by logging into your account. There are no contacts to sign and you are never locked-in.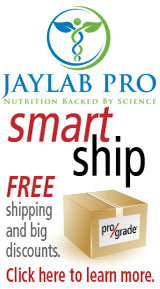 We are a GMP Rated facility, so what we say is in the bottle is really IN the bottle. Sure, it's extremely difficult to get certified, but we feel the extra effort is worth it. Don't you agree?